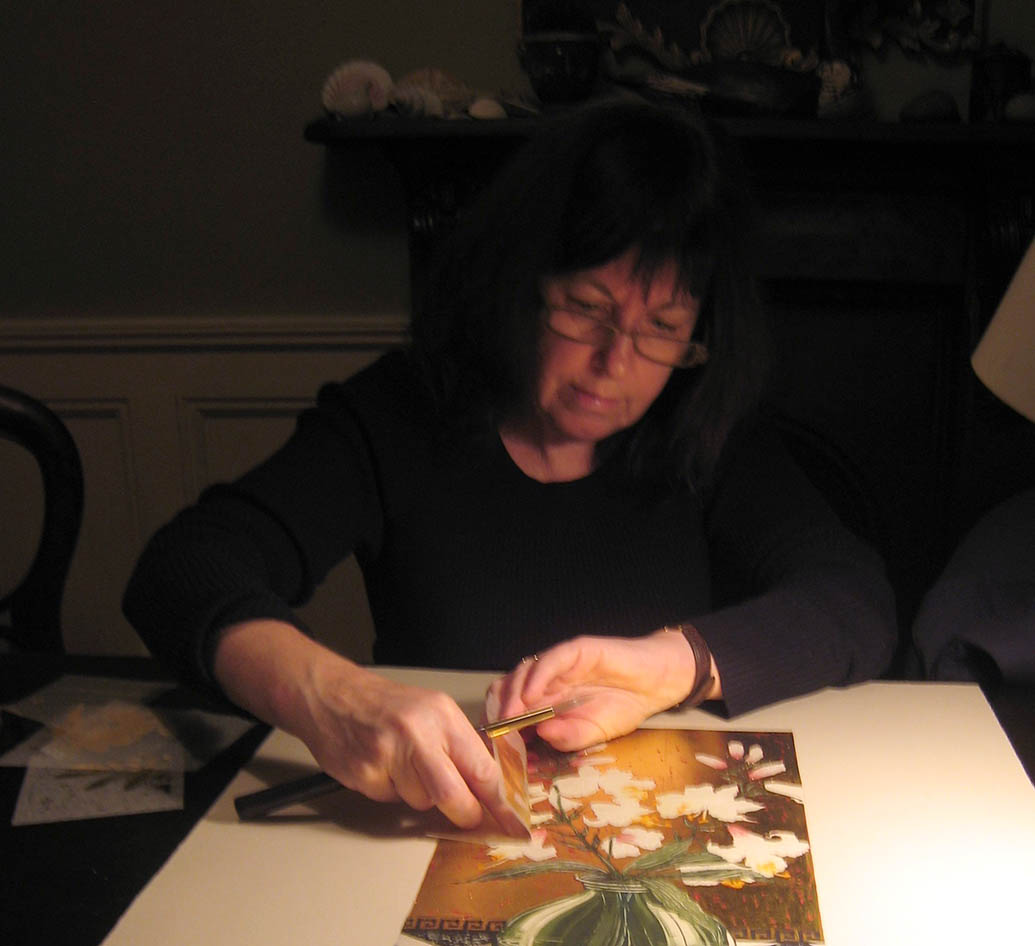 Jean Bardon was born in Dublin, Ireland in 1952. After graduating from Dun Laoghaire College of Art in 1974, she worked as a studio assistant in Amsterdam. It was here that she first developed an interest in etching, enrolling in a class at De Werkschuit (then located on one of Amsterdam's houseboats). Eventually she returned to Dublin, where she joined the Graphic Studio where she continued her training as an artist under the tutelage of Stephen Lawlor and James McCreary.
Her work is represented in many collections, both public and private, and she was an award winner at the RHA Annual Exhibition in 2002.
Artist Statement:
The formality, ornamental qualities and boldness of botanical art have strongly informed the development of my work in recent times. My love of decorative detail has from the beginning been a feature of my work. This stems from my admiration for the patterns, line and simplicity of form found in Asian art.
More recently, another element has been introduced, with the use of gold leaf on some of my etchings. Influenced by the extensive use of gold on Japanese folding screens, and in early Renaissance painting of the Sienese School in particular, it brings, I feel, a serene and contemplative quality to my work.