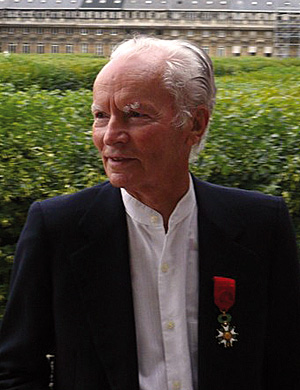 Born in Paris in 1921, Tremois entered the Ecole des Beaux-Arts at the age of eighteen. In 1943 he won the prestigious Roman Grand Prix. While that prize was for his painting, he went on to become a master in etching and engraving.
During the following decades he continued to exhibit widely throughout , and he continued working well into his eighties.
In addition to individual prints, Tremois became well known for his collaborative work in creating livre des artistes for many French and European bibliophile societies.
In 1978 he was awarded the highest honor in French art, being inducted into the Académie des Beaux-Arts for etching.